Lesser Snow Geese and the Trophic Cascade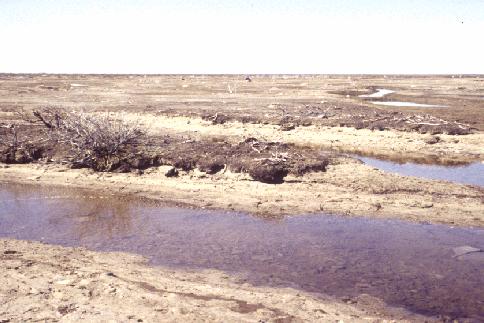 Long term studies have revealed degradation of plant communities and wetland processes in the coastal marsh ecosystems of Hudson Bay and James Bay. High populations of lesser snow geese are directly linked to destruction at the local (site specific) level. The problems are spreading geographically and in terms of ecosystem parts that are affected.

This slide show is an introduction to the situation in Southern Hudson Bay region as it has been documented so far. In the first part, the growth of Mid-Continent lesser snow geese and the impact of their high numbers on Arctic coastal systems is explored. In the second part, the accumulated impacts of high populations and their connections with other components of the coastal ecosystem are illustrated.



---
comments - revised 12/18/02